Aug 5, 2016
2,556
Clan Rank


Lt. General
Issue 388
Index:
(Click on any of them to be redirected)



Editorial
Announcements
Fever Events
Fever Jobs
Inside Fever
Fever FNG
P.O.W.
Fever Flair
Behind the scenes
Tech News
Game News
Miscellaneous
Gaming Beats
Funnies
Greetings! We are trying a new thing out and posting it a bit on discord for others to see


Thank you for reading and have a nice day!
-

SunKenRock
The new end date for Season 16 is May 12 which means players still have a little bit of time to grind out those final Greater Rift runs before the season wraps up for good with season 17 just around a corner. So there will be a big event game night
Game Nights:
Events Schedule
Calendar
Please check the forum calendar and #events channel on Discord for up-to-date event times. Also see the suggestions thread for any requests and/or offers to host an event
​
If you would like to help ensure your game's game nights, events, etc. are listed and want to have the ability to post them on the calendar, or your game nights do not appear on this calendar over the next few days, please contact Medic739. He will get them squared away.

To convert the times to your timezone, use the following tool: Time Zone Converter. Please check the Discord Events channel for reminders about events. Also with some game nights being made up for that day due to the people who are on.
Clan Jobs: In and out of gaming
Fever Clan Job Roster Master List
​
This link will take you to everything Fever and provides a table of contents to direct you to what you may seek. If you do not see anything for a game that you are looking for (or might be interested in starting a group in) contact:

Head - @Thundernut,


Deputies

- @Gizmo256, @Axle (Recruitment)
Important Openings In Job Positions
In an effort to help support immediate needs by the different departments and companies, the following list has been generated. It will be updated on a monthly basis. Please reach out to the contact personnel for more information about the roles.
Clan Jobs Forum!
This is a forum dedicated to job adverts where companies and departments can post their available jobs, specify what it would entail, and if it is open to officers and/or enlisted. You are not required to use this forum, but it's here as a means to help you get personnel into your section. When that position is filled, please make a final post that the position was filled and then close your thread (or request to get it closed if you do not have permissions) to further responses.
Miscellaneous Games (Indie) - Sigma Theory: Global Cold War

Clan Jobs - Updated Jobs

Diablo 3 - S17 | Sage Lancer

World of Warcraft - Key Decisions for Classic WoW to enable efficient recruiting
Cam567 / T3hK1tt3h / Ironheild
Last week's

winner is a Tie! between
DivineKitty and Medic739 please congratulate them!
This week's nominees are ...
Dieselfrost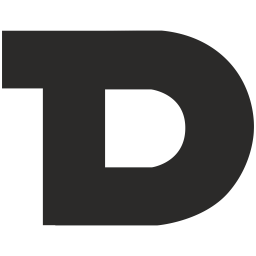 Mero
Inicent
Please vote for them here ->
PoW-05-06-2019
[/FONT]
Security researchers discover an exposed server with private data on 80M US households
​
The 24GB database contains names, ages, income brackets, marital statuses, and more.
A pair of security researchers say they have discovered a "hack" that affects 80 million American households, by way of information contained on an unsecured cloud server hosted by Microsoft on its Azure cloud platform.
The researchers did not get into the specifics of the hack, but did say that the 24GB database in question contains a wealth of private information, including full names, addresses, ages, dates of birth, marital statuses, what income bracket those affected fall into, and even the exact longitude and latitude of their location.
As far as the researchers are concerned, the open database is a veritable "goldmine for identity thieves and other attackers."

"This isn't the first time a huge database has been breached. However, we believe that it is the first time a breach of this size has included peoples' names, addresses, and income," the researchers stated in a blog post.
Noam Rotem and Ran Locar are the researchers who initially discovered the unprotected database. They then shared the their finding with vpnMentor, a site that reviews virtual private networks (VPNs).

"Although we investigated the database online, we didn't download it. Our researchers felt that downloading it would be an ethical breach, as they would then illegally own personally identifiable data sets without peoples' consent," vpnMentor stated.
According to vpnMentor, this is not a run-of-the-mill situation, as far as data breaches go. What makes this different is the number of people it potentially affects. There are around 127 million households in the US, and the data contained on the unsecured server represents over 62 percent of them. That potentially equates to hundreds of millions of individuals.

"I wouldn't like my data to be exposed like this," Rotem told CNET. "It should not be there."
Unfortunately, it's not clear who the server belongs to. It seems to me that Microsoft should be able to provide them with that info, though.
In the meantime, the researchers suspect it's a service of some kind—most likely an insurance, healthcare, or mortgage company—and are seeking help in identifying it. One clue that may help them find the owner is that most of the people listed in the database are at least 40 years old, many of them elderly. This is also concerning—Rotem points out that scammers could use this information to defraud them.

Link: pcgamer
2D indie sport Forager—which combines parts of journey, survival and idle video games—has been an enormous hit since touchdown on Steam closing month, and just about 90% of its 2,000+ opinions are sure. Lone developer Mariano Cavallero, referred to as HopFrog, has now launched a roadmap for 2019 outlining how the sport will develop, and it contains plans for brand spanking new sport modes, mod fortify and multiplayer.

The primary of a sequence of updates designed to "build up gameplay period"—you'll be able to lately exhaust it in about 20 hours—and "upload replayability" will arrive later this month. The Appreciation Replace will upload new sport modes, that are lately unspecified, in addition to climate results and high quality of existence adjustments.

The struggle replace, due this summer time, is extra considerable: it's going to upload a brand new biome and new bosses, ramp up the struggle issue and upload a Exhausting Mode. It is all designed to make the struggle extra "difficult and rewarding".

The 3rd main patch is the Mod Improve Replace, due someday within the fall, which is able to convey customized pieces, biomes and buildings to the sport. In the end, the sport will roll out a Multiplayer Replace past due this 12 months or early subsequent 12 months.

The updates will cope with the sport's wonky pacing, which Cavallero says "feels mistaken" these days. In addition to crafting, combating, basebuilding and exploring in Forager, you'll be able to automate sure movements, and Cavallero there may be lately "idle downtime manner too continuously when you stay up for issues to craft or spawn".

If you wish to in finding out extra, you'll be able to examine Forager on Steam, GOG and the Humble Retailer. It prices $20/£15.

Link: theusbreakingnews
'Final Fantasy XIV' Expansion Pack 'Heavensward' Free (If you own base)
​
First released in 2015 Heavensward follows directly from the main Final Fantasy XIV campaign, A Realm Reborn, which came out in 2013 as a reboot of the original, poorly received Final Fantasy XIV released in 2010. Set in the world of Hydaelyn, Final Fantasy XIV takes place in a region called Eorzea. Final Fantasy XIV has more than 15 million players worldwide as of April 2019, according to FFXIV Census.

In Heavensward, you play as the Warrior of Light, journeying to Ishgard, a city-state of Eorzea built high in snow-covered mountains. The gates to Ishgard were previously sealed. There, you'll work to end the thousand-year conflict —the Dragonsong War— between the Ishgard theocracy and the dragon horde of Dravania.

Heavensward lifts the Final Fantasy XIV level cap to 60 and adds new areas to the existing game.Heavensward also adds flying mounts and a new playable race (the Au Ra, who have dragon-like horns). Heavensward also includes new PvP modes. But beyond new environments and maps, the biggest Heavensward addition to FFXIV 's base game are three new jobs: Dark Knight, Machinist and Astrologian.

The Dark Knight wields a greatsword and can use MP-draining skills to enhance their combat damage. They also have a buff called The Living Dead, which will let the tank-class Dark Knight remain at 1 HP and keep fighting, soaking damage that will likely kill them once the buff wears off. The Astrologian uses a deck of cards to support other players, dealing out healing and buffs. Finally, there's the Machinist, who can set up turrets.

The Astrologian is a new job in "Final Fantasy XIV" expansion "Heavensward."SQUARE ENIX

dded via updates as well, such as dungeons, trials, raids and new quests. A substantial expansion, Heavensward approximately doubles the game content introduced in A Realm Reborn. To play Heavensward, you'll first need to beat the main story quests from A Realm Reborn.

The Heavensward expansion was followed by 2017's Final Fantasy XIV: Stormblood. A third expansion pack, Shadowbringers, is expected out July 2 and will take players to the new world of The First Star and raise the FFXIV level cap to 80.

Anyone who owns Final Fantasy XIV: A Realm Reborn for Windows, Mac or PS4 will be able to add Heavensward to their account for free until June 27. Lapsed players are also encouraged to return to Final Fantasy XIV with Square Enix's "Free Login Campaign," which allows former players of the game to login and play for free for a seven day period. The free login offer ends June 17.

Link: newsweek
Sonic the Hedgehog movie to be redesigned after criticism of trailer
​
The three-minute trailer, featuring star Jim Carrey as Dr Eggman alongside the CGI-animated hedgehog, debuted on Tuesday, and was greeted with considerable derision. The Guardian's Keith Stuart described it as "a 200mph slap in the face" and said the central character "resembles a cheap knock-off Sonic toy your child might win at a fairground stand and then be terrified of". The character's human-style teeth drew particular flak on social media.

Using the hashtag #gottafixfast, Fowler – a VFX specialist whose previously worked on Spike Jonze's adaptation of Where the Wild Things Are – posted a message on social media saying: "Thank you for the support. And the criticism. The message is loud and clear... you aren't happy with the design & you want changes. It's going to happen."

Sonic the Hedgehog has been in development as a movie since Hollywood studio Sony acquired the adaptation rights in 2013. However, it failed to get a project off the ground, and the rights passed to Paramount in 2017. The film is due for release in November.

Link: theguardian
Call of Duty 2019 will be unveiled before June 30
​
There have been a lot of rumors floating around that the next Call of Duty game, probably launching in October or November of this year, will be Call of Duty: Modern Warfare 4. While there is no concrete evidence to back these claims, we do know that the title will be unveiled soon. Oddly enough, a lot of prominent athletes got a chance to play it a few weeks ago, but the press hasn't been given access from what we know.
If you can't wait to find out which game is coming out next, you'll be thrilled to know that the reveal will occur before June 30. This was confirmed during an earnings call VG24/7 attended. The outlet reported the following.


On the call, Activision confirmed that the game will be revealed before the end of the second financial quarter, meaning by June 30. Call of Duty games typically get their own reveal event in May ahead of E3.
Since the Call of Duty franchise seems to still have a marketing agreement with PlayStation — Sony isn't attending E3 2019 — the reveal will probably take place before that. However, we may even see it during Microsoft's press conference. Only time will tell.

Activision wants to make sure that this year's Call of Duty has even more replayability than before. During the call, Activision President Collister Johnson added the following.


We also recognize that we need to do even more to maintain the breadth of our Call of Duty player base beyond the launch quarters, and the Call of Duty team is hard at work on that for this fall's big content release – excitement for which is incredibly high around the organization.
We'll have to see just what this entails, but finding ways to keep even those who purchased the base edition engaged may be the first step. What do you want out of the game? Let us know.

Link: windowcentral
Borderlands 3's main story lasts 30 hours even if you rush through it
​
Borderlands 3 is an upcoming first-person shooter from the acclaimed team at Gearbox Software. Borderlands and Borderlands 2 are regarded as cult classics, and the titles have seen somewhat of a resurgence on Xbox One due to the recent Borderlands: Game of the Year Edition rerelease, and Xbox One X enhancements for Borderlands: The Handsome Collection.

Since Borderlands 3 is a story-driven game, many gamers want to know how long the campaign lasts. While there are a lot of side missions and other challenges, the main story which requires you to go from planet to planet will last 30 hours. A report by PCGamerprovided more insight into this figure and what customers can expect from the experience. The outlet said the following.

According to creative director Paul Sage... 'If you beeline it through, and I mean beelining it through, it might take you 30 hours to complete the main story.' That's actually right in line with Borderlands 2... Throw in side missions, experimenting with different builds and playstyles, harder difficulties on New Game+, and so on, and you're looking at a much longer game.

Borderlands 2 in particular received phenomenal post-launch support and the expansions were challenging and lengthy. Hopefully Gearbox's latest project will receive the same attention.

Recently, the team revealed that the game wouldn't feature pay-to-win microtransactions — but there would be cosmetic add-ons down the line — and run at 4K resolution on Xbox One X. Luckily, if you prefer playing at 60 frames per second, there's going to be a "favor performance" option which decreases the resolution, but increases the frame rate.

Link: windowscentral
(for those who missed it)
Back To Top







Thank you for reading and have a nice week!


-
The Fever Weekly Team
​
Last edited:
1