Aug 28, 2017
419
Clan Rank


Vetted Officer
Issue 385
Index:
(Click on any of them to be redirected)




Editorial
Announcements
Fever Events
Fever Jobs
Inside Fever
Fever FNG
P.O.W.
Fever Flair
Behind the scenes
Tech News
E-Sports
Game News
Miscellaneous
Gaming Beats
Funnies




Game of thrones is just ok , prove me wrong-

SunKenRock





The last week for the
Fevers
is upon us.
Voting part will end on April 19th 11:59 PM EST.
Announcement of the winners will follow the next Saturday in discord, April 20th at 7 pm EST
Game Nights:
Events Schedule
Calendar
Please check the forum calendar and #events channel on Discord for up-to-date event times. Also see the suggestions thread for any requests and/or offers to host an event
​
If you would like to help ensure your game's game nights, events, etc. are listed and want to have the ability to post them on the calendar, or your game nights do not appear on this calendar over the next few days, please contact Medic739. He will get them squared away.

To convert the times to your timezone, use the following tool: Time Zone Converter. Please check the Discord Events channel for reminders about events. Also with some game nights being made up for that day due to the people who are on.
Clan Jobs: In and out of gaming
Fever Clan Job Roster Master List
​
This link will take you to everything Fever and provides a table of contents to direct you to what you may seek. If you do not see anything for a game that you are looking for (or might be interested in starting a group in) contact:

Head - @Thundernut,


Deputies

- @Gizmo256, @Axle (Recruitment)
Important Openings In Job Positions
In an effort to help support immediate needs by the different departments and companies, the following list has been generated. It will be updated on a monthly basis. Please reach out to the contact personnel for more information about the roles.
Clan Jobs Forum!
This is a forum dedicated to job adverts where companies and departments can post their available jobs, specify what it would entail, and if it is open to officers and/or enlisted. You are not required to use this forum, but it's here as a means to help you get personnel into your section. When that position is filled, please make a final post that the position was filled and then close your thread (or request to get it closed if you do not have permissions) to further responses.
World of Warcraft - Guides & Resources Master Index


Escape from Tarkov - EFT Wipe Was Yesterday
(Feel free to post on the forums to have a new thread here)
Infex / cler1c / xXHendo81Xx / WildRage / bdoggg
Last week's

winner is...to be announced at 7:30 -

This week's nominees are:
Stagray
nightxwolf871
Nomoe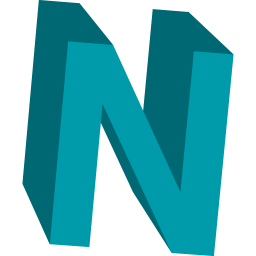 Please vote for them here ->
PoW-04-15-19
G2 Esports sets new records as it dominates Origen in the League of Legends LEC Spring Split Final
​
A historic night in Rotterdam as G2 Esports were crowned the champions of the League of Legends LEC Spring Split final. And folks, let me tell you: G2 didn't just win its matchup with Origen, it dominated it.
It took G2 just 18 minutes and 31 seconds to complete its Game 3 victory, securing victory in the Finals in the fastest time on record in competitive League of Legends, taking the trophy in an impressive fashion in front of 15,000 screaming fans packed inside Rotterdam's Ahoy Arena. That wasn't the only record set tonight either, with G2 completing its impressive three wins in a combined 74 minutes and 32 seconds – making EU history, beating the previous record by more than 30 minutes.
It was always going to be difficult for Origen (OG) to win against a G2 team firing on all cylinders. While OG started off strong in Game 1 – coming into the match with confidence following its 3-1 unstitching of a resilient Fnatic team in yesterday's Semifinals – this G2 team proved to be too hot to handle. This match was, in so many ways, a repeat of last week's Quarterfinals which saw G2 squash OG in foreshadowing 3-0 decimation.
G2 has now earned its place as the European representatives in the Mid-Season Invitational (MSI), taking place in Vietnam this May, which will feature the 13 best teams from around the globe. All eyes are now on G2 to see whether it has what it takes to challenge the ever-dominant North American teams – the NA LCS League Finals concluded last night, with Team Liquid sweeping Team SoloMid in a tense confrontation.
Origen still has a lot of good to draw from its performance, discipline and attitude displayed over the Playoffs. The team finished in the Spring Season Standings in second place, claiming 12 wins and ratcheting up just six losses. That means the team has a good foundation as it looks towards the all-important Summer Split and keeps its eyes locked on the horizon – on the road to Worlds.
For G2, who dominated all Spring Split – settling for 13 winds and five losses, a result that betrays the consistency and potency of its performances – it will now be looking to train in Korea ahead of the MSI, hoping to gain enough momentum to help propel the team through the Summer Split and earn its shot at the Worlds title.
The LEC Spring Split Final saw two teams and ten players battle it out in impressive fashion – both cheered on by 15,000 ridiculously loud fans from more than five different EU regions – and it proved to be an electric representation of just how entertaining competitive League of Legends can be. I highly recommend that you give it a watch – even if you have little to no knowledge of the game – as it really was electric.
Link:
gamesradar
During last night's Chicago Cantina presentation, Star Wars: The Old Republic devs announced "Onslaught", a new expansion coming to the game. Darth Malgus is back and is in command of the Sith fleet as it prepares "a devastating attack on the Republic". Players will be able to choose to try to stop him, or to help him.

Facts revealed during the presentation:
players will visit Onderon, a location filled with "vicious monsters, blaster-toting barbarians, scheming nobles"

players will visit Mek-Sha, a new planet to the SW universe - it is "a crossroads of the galaxy, a lawless port full of smugglers, gangsters, refugees, and cargo runners"

a new Flashpoint will come on Corellia

Dxun, a moon of Onderon, will be the site of a new Onslaught

Nautolans will be a new playable race

the level cap will increase to 76 "with every Advanced Class receiving a new ability along the way"

gear will be overhauled and new set bonuses will be added alongside a new item type. "Spoils of War is our plan to make gearing out your characters more fun, more accessible, and more customizable"
Star Wars: The Old Republic - Onslaught will launch in September for free to subscribers. There will be a separate purchase option for those who are not.

Link: mmorpg
Borderlands 3 brings back Ashly Burch
​
Ashly Burch will return to one of her first voice acting roles — Borderlands' Tiny Tina — with Borderlands 3 later this year. Gearbox Software honcho Randy Pitchford confirmed the detail on Twitter.

Burch was known for the web comedy series Hey Ash, Whatcha Playin' before landing the Tiny Tina role in 2012's Borderlands 2. Her brother, Anthony Burch, was hired by Gearbox as a writer for that game, and apparently created the character with his sister in mind. She still had to audition for the part, and did, and got the job.

Tiny Tina is a manic, chatty, 13-year-old demolitions expert who popped up as an NPC in Borderlands 2 and was enough of a fan favorite to star in the game's fourth DLC extension, Tiny Tina's Assault on Dragon Keep.

Following Borderlands 2 and Borderlands: The Pre-Sequel! Burch landed roles in Team Fortress 2 (as Miss Pauling), Life Is Strange (as Chloe Price) and as the hero of Horizon Zero Dawn, Aloy, for which she was nominated at the 2017 Game Awards.

Burch may be coming back to her part, but Troy Baker is not, even though his character, Rhys, will appear in Borderlands 3. Rhys originated in Telltale Games' Tales from the Borderlands, as a player-character protagonist, and has not otherwise appeared in any main Borderlands games, though. Baker expressed disapproval with casting someone else in the role, to which Pitchford said he'd been told Baker turned down the part.

Borderlands 3, announced at PAX East three weeks ago, will launch Sept. 13 2019 on PlayStation 4 and Xbox One, and for Windows PC exclusively on the Epic Games Store for the first six months.

Link: polygon
Blizzard finally details how it's fixing World of Warcraft's bad gear system
​
One of the biggest issues plaguing World of Warcraft: Battle for Azeroth since it launched last year is the way players earn and upgrade gear. The Azerite Armor system sounded cool on paper (and was fun at first), but players quickly came to despise the grind of leveling up their Heart of Azeroth necklace just to unlock Azerite traits on new pieces of armor—especially when those traits were ones they already unlocked once before. It was a bad system, and one that Blizzard has spent the last eight months trying to fix with small tweaks and more interesting traits. But World of Warcraft's upcoming 8.2 patch is overhauling the entire system—and it looks so much better.

During a livestream today, senior game designer Jeremy Feasel gave players their first real look at patch 8.2, Rise of Azshara. Like any major patch, it'll introduce new zones, dungeons, and raids. But one of its most anticipated features is a complete rework of the Heart of Azeroth, which Feasel detailed in full.

When Rise of Azshara launches sometime this summer, Azerite Armor will no longer be tied to the level of your Heart of Azeroth. Instead, Azerite traits will all be unlocked automatically, so players can freely choose between which traits are most desirable to them. The Heart of Azeroth will now instead act like an Artifact Weapon from Legion, with a skill tree of nodes that unlock as you farm Azerite and increase its level and, best of all, a powerful active ability you can use in combat.

But here's the kicker: You get to customize which abilities your Heart of Azeroth has. As Feasel explains, players will acquire Titanic Essences that each have a major and minor power. Major powers are unique active abilities that will change your combat rotation, while minor powers are passive buffs. When placed in your Heart of Azeroth's major slot, both a Titanic Essence's major and minor power are activated while minor slots only activate minor powers. So, a fully fitted Heart of Azeroth should grant a player one major power and four minor powers.
Titanic Essences will come from a variety of activities—from dungeons and questing to PVP—and will also come in different rarities that will boost and often change how their abilities function. Take a look at the screenshot below to get an idea of how that'll look.

The end result is that Battle for Azeroth is effectively resurrecting the sorely missed Artifact Weapons from Legion, only players get to customize their specific abilities this time. And once 8.2 launches, you won't have to worry about grinding to unlock Azerite Armor traits anymore.

On paper, it's an excellent change that could make Battle for Azeroth's progression system much more exciting and rewarding, and I can't wait to try it out for myself. If you want a more detailed look at how the new Heart of Azeroth works, you can check out Blizzard's blog or watch the livestream.
Patch 8.2, Rise of Azshara, has no release date yet but the beta servers will be available next week.

Link: pcgamer
Rumors about the next Dragon Age spark fears it'll be another Anthem
​
A new Kotaku report on the history and current status of the next Dragon Age game reveals old plans for an ambitious and intriguing RPG, code-named Joplin, that would have prioritized "choice and consequence," rather than simplistic fetch quests, in a game world smaller than Dragon Age: Inquisition, but deeper and more reactive. Alas, that vision of the game allegedly fell victim to the ol' double-whammy of Mass Effect: Andromeda and Anthem.

In its place, according to the report, is a rebooted game intended to be a better fit with Electronic Arts' mandate to develop "games as a service," which evolve—and can be monetized—for years after their initial release. Instead of using the tools and pipelines established for Dragon Age: Inquisition as was originally planned, the rebooted game—code-named Morrison—will be built on Anthem's codebase, and will feature a "live service component, built for long-term gameplay and revenue," something that did not figure into Joplin.

It's not clear how much of the original idea will be inherited by the new game, but the report notes that Mike Laidlaw, the creative director on the Dragon Age series up to that point, left BioWare shortly after the reboot. BioWare general manager Casey Hudson said in early 2018 that the game will be "story and character focused," however, and that describing it as "live" simply means "designing a game for continued storytelling after the main story."

Bear in mind that Dragon Age 4, or whatever it ends up being called, is still very early in development, and none of this is carved in stone. Some BioWare staff have reportedly described Morrison as "Anthem with dragons," but others say that's not an accurate depiction. One source told Kotaku that the main story would be designed as a singleplayer experience, while multiplayer would aim to keep players coming back for post-release content, although that sounds more like a conventional DLC model, or like Mass Effect's multiplayer, rather than a 'games as a service' game like Anthem or Apex Legends.

The amorphous state of the next Dragon Age game was emphasized by the teaser that appeared at the Game Awards at the tail-end of 2018, which didn't even mention the series by name. A "live" game of some sort seems likely—why else build it on Anthem?—but it's clear that we're still a very long way from specifics. One current employee summed up the current situation very aptly: "I know it's going to change like five times in the next two years."

Hopefully BioWare returns to form in time.

Like: pcgamer
Back To Top







Thank you for reading and have a nice week!


-
The Fever Weekly Team
​
Last edited by a moderator: